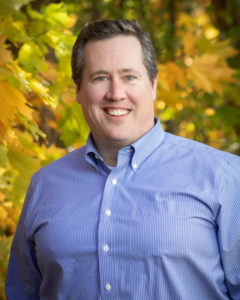 Ben Carlisle
President
Having served on the company's board of directors since 2003, Ben joined the company as vice president in 2010 and was elected president in 2013. A native of Bangor, Ben returned to Maine after working in the Boston region for 13 years, where he consulted for regulated utility companies such as Verizon, Waste Management, CSX Transportation, and Exelon Energy. Ben currently serves on the Board of Directors of the Maine Forest Products Council, Forest Society of Maine, North Maine Woods, and the Maine Forest & Logging Museum. He is a graduate of Hamilton College and holds an M.B.A. with high distinction from the F.W. Olin Graduate School of Business at Babson College.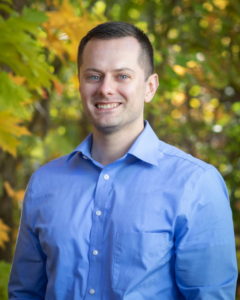 Benjamin Benwell
Chief Financial Officer
Ben joined Prentiss & Carlisle in 2014 as Corporate Controller before being named CFO and Treasurer in 2018. He oversees financial reporting for both P&C and its clients and is also responsible for the company's Accounting Operations division, including all financial activities, tax reporting, asset management, treasury, and insurance programs. Prior to joining P&C, Ben worked in the audit department of the public accounting firm of BerryDunn, gaining experience in internal control environments and developing an analytical mindset. He graduated with honors from the University of Maine with a Master's in Accounting and is a Certified Public Accountant.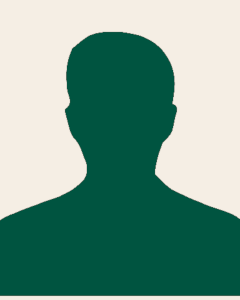 Robert Chandler
Vice President – Forest Management
Bob started his career with Prentiss and Carlisle in 2005 as an Operations Forester. Since that time he has worked across P&C managed lands planning and overseeing harvest operations. He also has worked for P&C on utility line projects across the state of Maine. Bob currently is responsible for P&C's forest management operations. Bob holds B.S. degrees in Forestry and Wildlife Ecology as well as an M.B.A. from the University of Maine.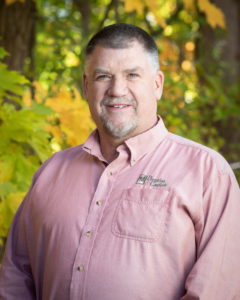 David Maddocks
Vice President – Forest Products
After a diverse career in forest products — forest technician, operations forester, woodlands operations manager, sawmill production manager, and mill manager for a variety of companies—Dave joined Prentiss & Carlisle in 2001. Dave oversees and coordinates the marketing and quality control of P&C's forest products. Dave graduated from the University of Maine with a B.S. in forest management in 1984.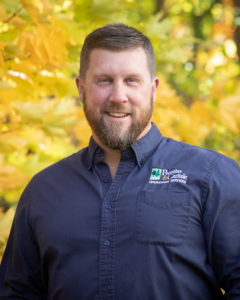 Brent Martin
Vice President – Harvest Operations
Brent joined P&C in 2012 after working in the forest products industry for the past 15 years. His experience covers a broad range, including working in the heavy equipment industry where he specialized in equipment training and harvest operations while managing the sales force to meet the growing needs of the customers. Previously Brent's experience with a New England based forestry firm exposed him to managing an aerial herbicide crew using GPS and GIS mapping for various industrial land owners. Today, Brent is responsible for P&C's Harvest Operations division. He is a 1997 graduate of the University of Maine in Orono with a B.S. in forest management.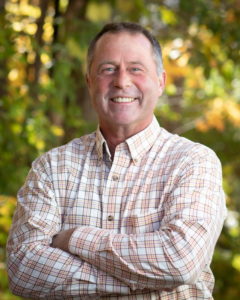 John McGeechan
Manager – Woodyard Operations
John joined P&C in 1996. He is a 1993 graduate from the University of Maine with a B.S. in forest management. John is a licensed Maine forester and licensed scaler. During his tenure with P&C, John has held many positions, some of which include: operations forester for our Woodlot Services division, project manager on several right-of-way clearing projects, cut-to-length operations supervisor, sawmill supervisor, scaler, and equipment operator. In 2016, John became the manager of our Newport Woodyard and Manufacturing division.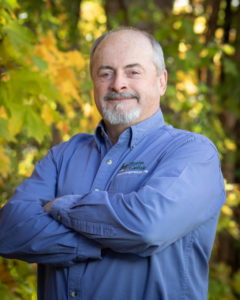 Tom Nelson
Vice President – Woodlot Management Services
Tom joined P&C in 1972, starting out by working as a forest technician during summer vacations. Tom eventually took on responsibility for the layout and supervision of harvest operations, and then became the company's regional forester, responsible for land in the southern region of Maine. In 2003, he launched the company's Woodlot Management Services division, which he now leads. Tom graduated from the University of Maine with a degree in forest management in 1977. His father, Forrest Nelson, was also a professional forester and lifetime P&C employee, serving from 1951 to 1985.